One of the many fantastic aspects about cruising is wherever you are in the world, your cruise ship is your home away from home during your holiday. A place where you can relax and unwind after a long day of sightseeing exotic locations, from the sunny Caribbean to the scenic fjords. We all love trying the local cuisine ashore and the themed Asian, Italian and more dining venues aboard but there are some things we all just want to have as a comforting constant and one of the most important things for us Brits and Irish is our tea.
It's estimated 7.5 million of us consume four or more cuppas a day, adding up to a total of 100 million brews nationwide. For many of us the day doesn't begin until we hear that sweet whistling or click of the kettle, the ritualistic dipping and straining of the bag and finally that first perfect sip.
However, like all passions, there are controversies. Forget City or United, jam or cream first, leave or remain. No, tea is the line that splits families down the middle. The whole subject is a minefield! Milk or water first? Dip or stir the bag? How much milk? Mug or cup and saucer? No two households totally agree, and we haven't even got to the most important bone of contention - which tea brand is best? And, therefore even more crucially, which cruise line is best for you depending on your preferred brew?
Well, we're glad you asked!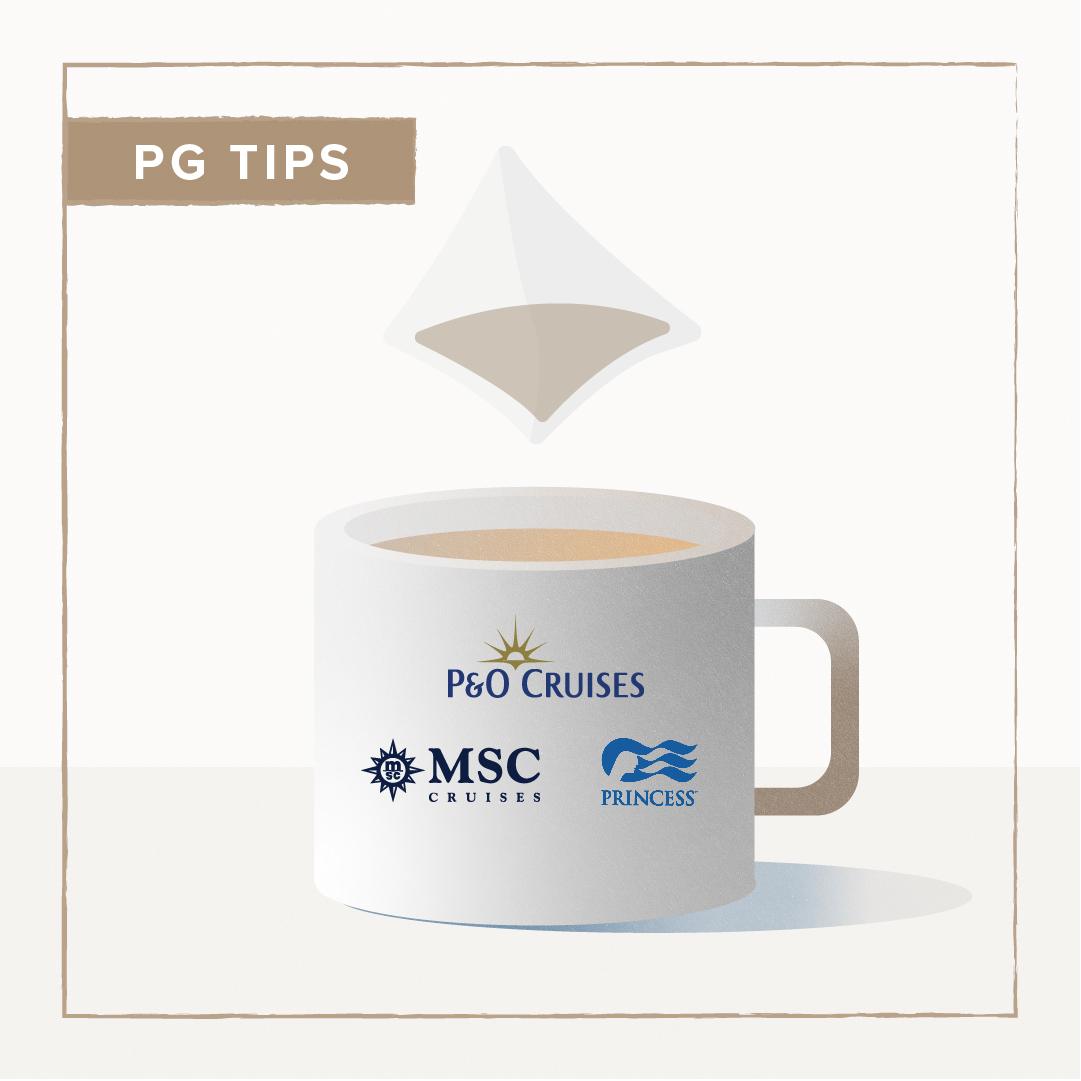 Top Tips For Tea Lovers At Sea
1. In-Cabin Kettles
If sailing from the UK, you're very likely to have a kettle and an assortment of tea bags, milk sachets etc to whip yourself up a cuppa in your cabin whenever you like, which is kept stocked up by your cabin steward, wherever you sail and with a cruise line usually catering to British guests or not. If there isn't one when you first settle in, just ask your cabin steward and one can often be set up for you.
2. Buffets and Room Service
If you don't have a kettle and tea set up in your cabin, ask your steward and they may be able to give you at least a complimentary wake-up call of tea in your cabin. Alternatively, head to the buffet! From here you can hit the tea and coffee station. If feeling cheeky, grab a few cups, a spoon, another cup with some milk and some hot water and you're set up for the night/morning. Some waiters will even fetch you a fresh carton of milk if you ask, which you can then store in your mini bar. Again, your steward may be able to help and give you a jug of fresh hot water and milk, if not the full works themselves.
3. Have Your Tea And Drink It
If you want a luxury tea connoisseur experience, check out your cruise line's speciality cafés where you can purchase luxury hot drinks individually or get as part of a drinks package, such as Marella's Premium Package in the coffee shop for Tea Pigs. Alternatively, try a luxury line or a suite experience for an extra touch of sophistication such as Ronnefelt in Silversea's first class, or Cunard's High Tea for the ultimate afternoon tea experience - this is included in your cruise fare and available every afternoon.